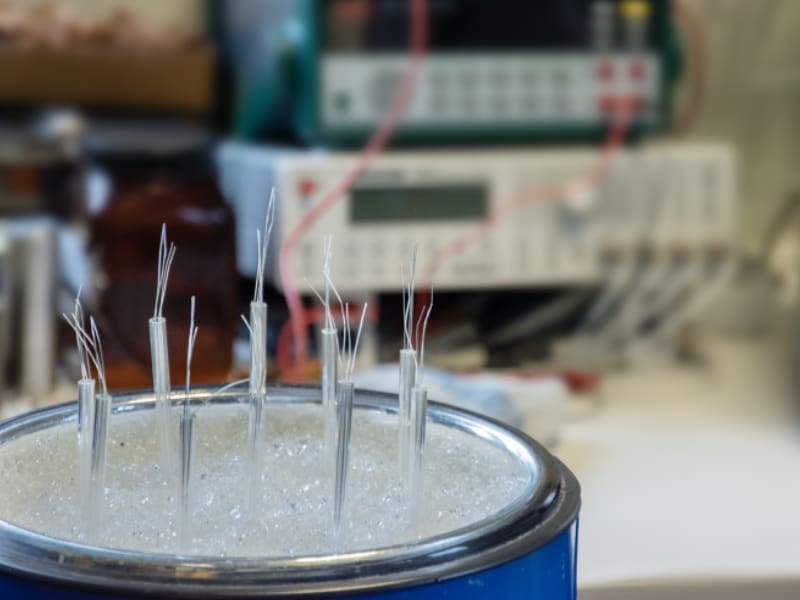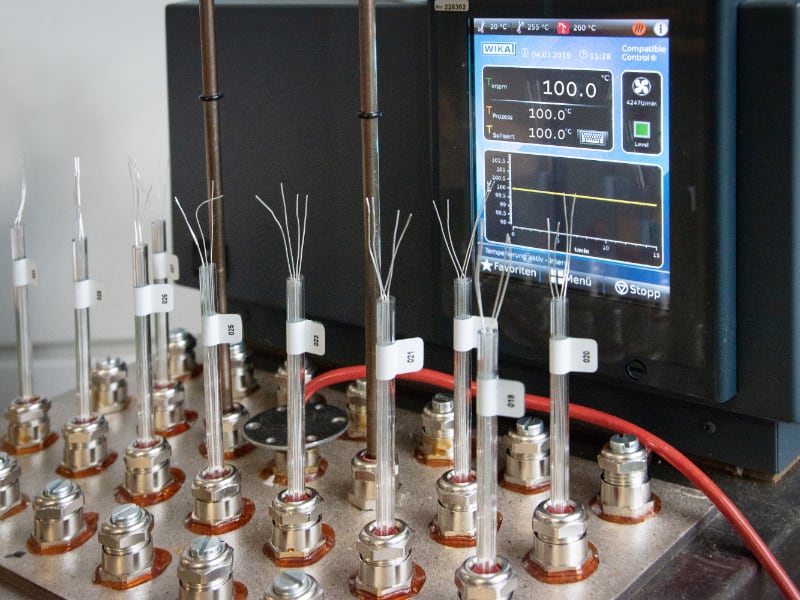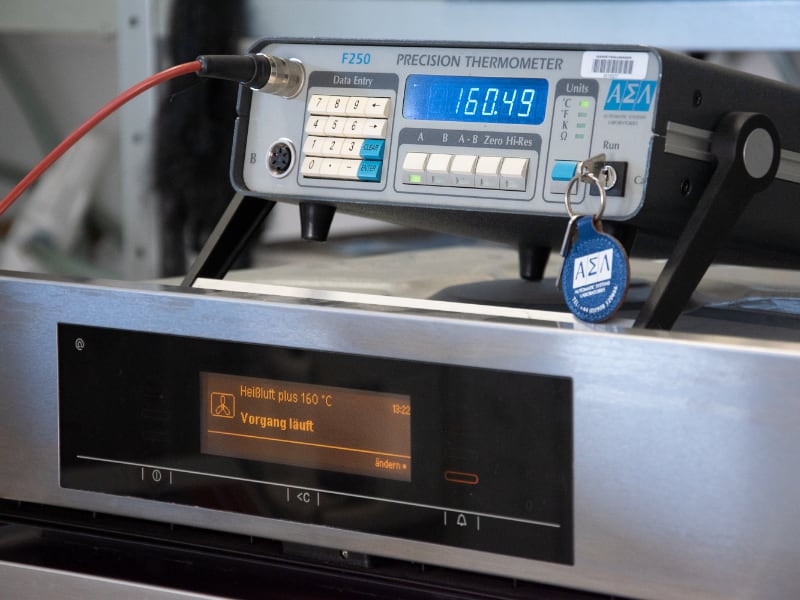 The current and future success of H. Heinz Meßwiderstände GmbH depends on how perfectly we can meet the demands of our customers. These standards concern the quality of our products, production processes, and customer service.
To guarantee the high quality standards, we established a properly controlled and well organized process and service structure in our company. The standards of the quality management at H. Heinz Meßwiderstände GmbH are ensured by DIN EN ISO 9001:2015. Our quality management system is certified since 1995. The certification concerns the development, construction, production, sales, and marketing of temperature sensors for application in electrical machines, industrial plants, measurement and control devices, as well as cooling and air conditioning technology.
For temperature sensors to be operated in explosion-hazard environments, the company acquired numerous certificates of the Physikalisch-Technische Bundesanstalt (PTB), the ship approval (DNV-GL), the Russian metrological certificates GOST (PATTERN APPROVAL) and TR CU (EAC) certificates, and the SIL certificate.
Our products and services meet the highest requirements. All customer requests regarding offers, product samples, and technical details are processed promptly and comprehensively. Successful quality audits by our customers complete our quality strategy. By consequently improving all levels of the production regimes and introducing advanced technologies, we are able to continuously optimize our production processes
and enhance the quality of our products.